"A STRONG FOUNDATION IS THE KEY TO SUCCESS WHICHEVER TRACK YOU WISH TO PURSUE!"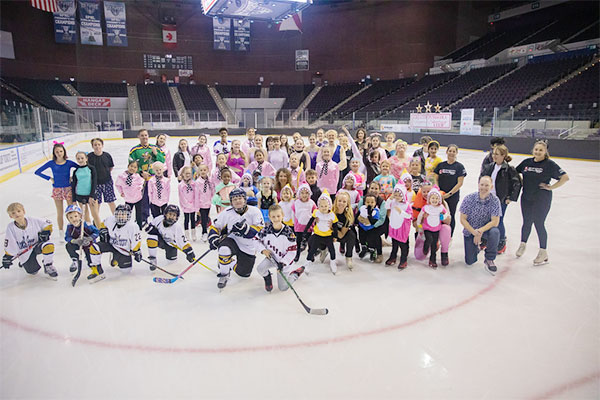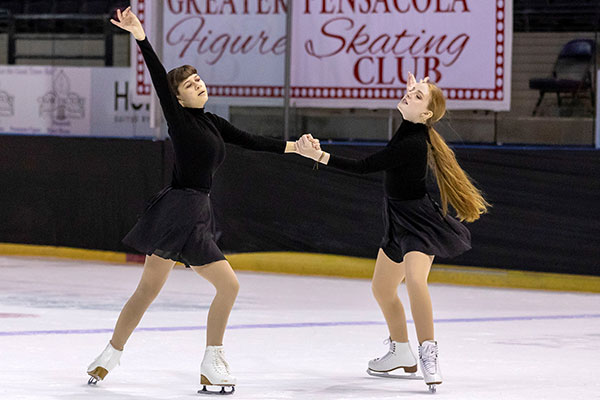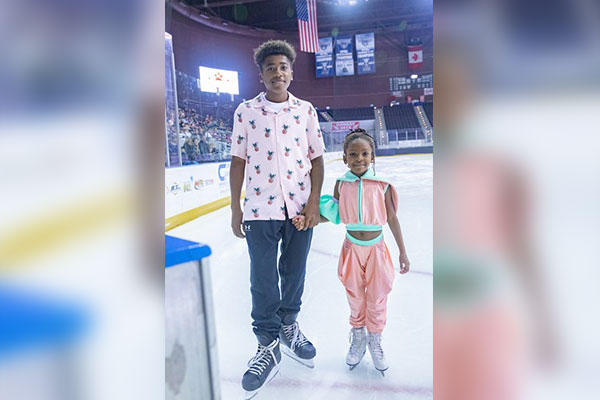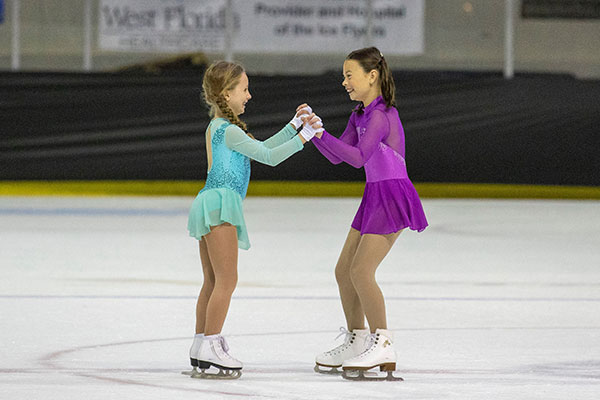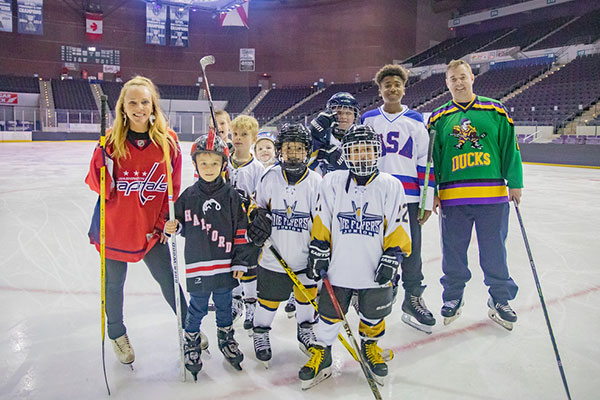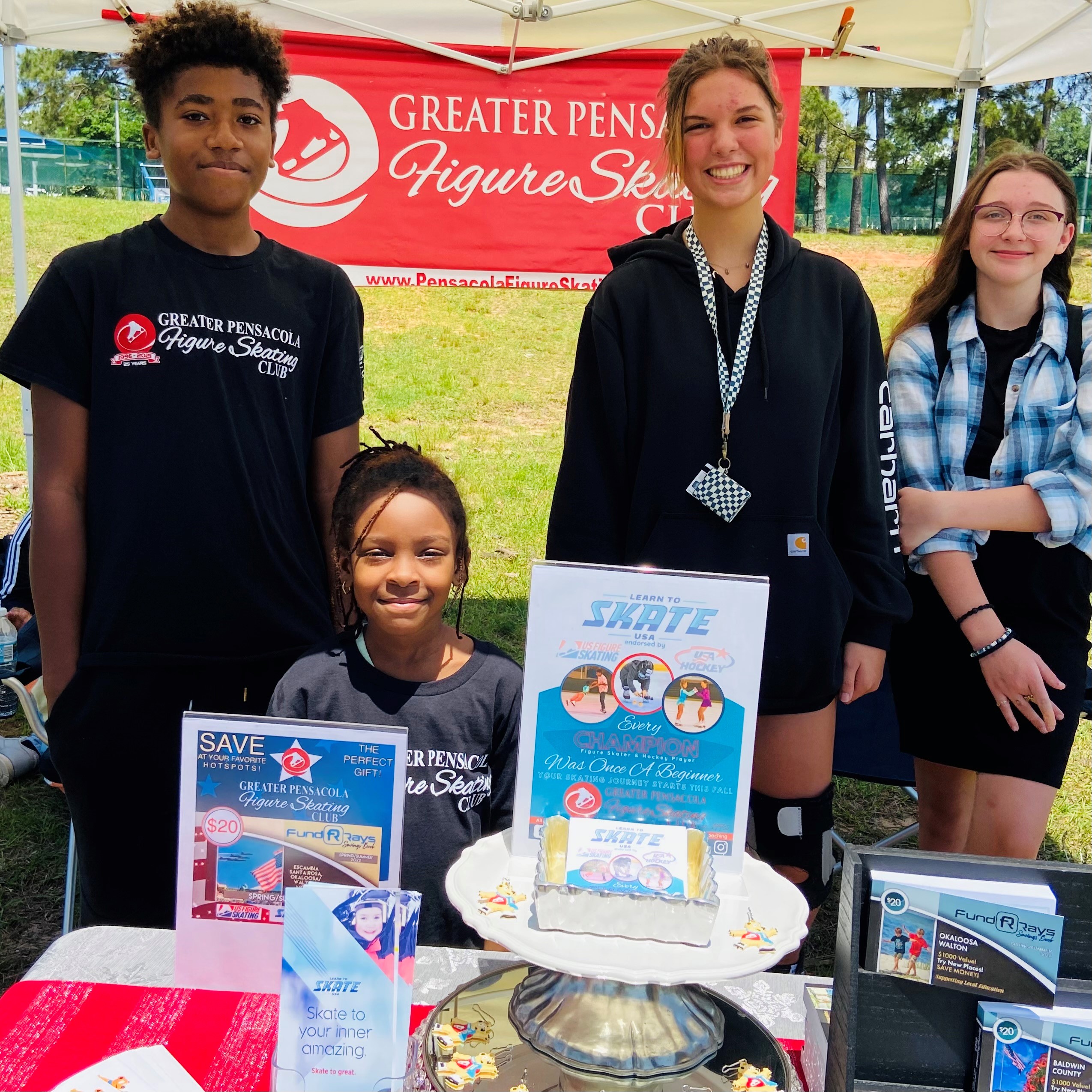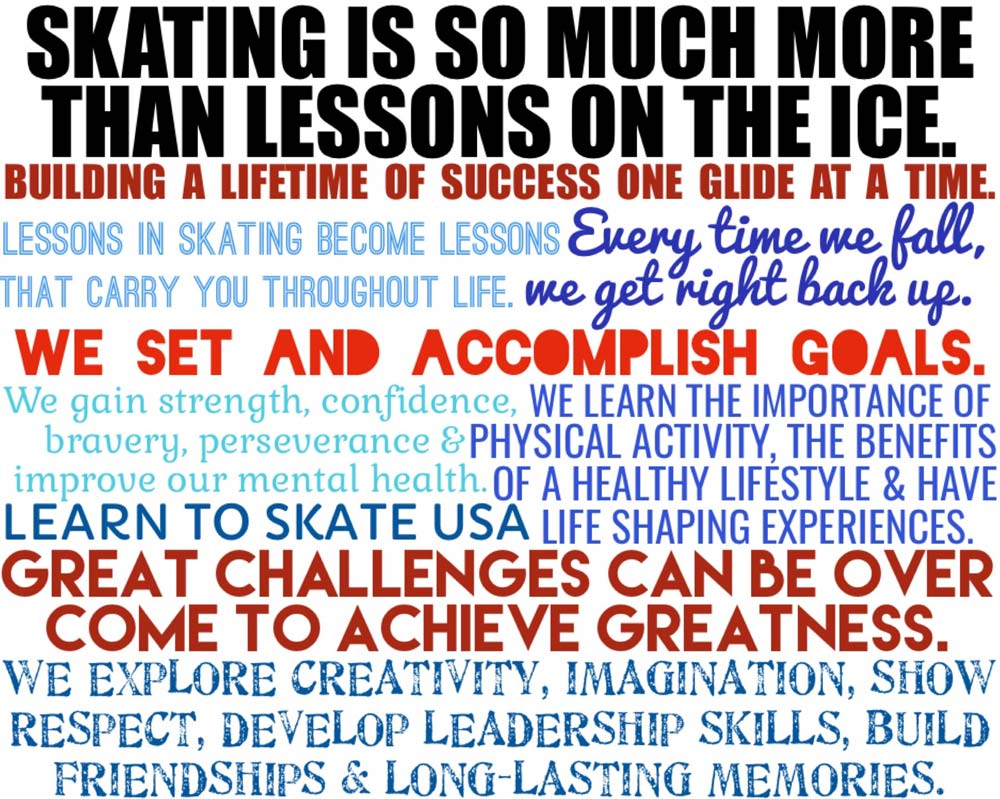 Established in 1996, the Greater Pensacola Figure Skating Club is a local volunteer run 501(C)3 non-profit organization and a proud member of Learn to Skate USA, endorsed by Olympic National Governing Bodies- U.S. Figure Skating, USA Hockey, US Speedskating, Special Olympics and Move United.
The Club is devoted to foster the importance of physical activity while ensuring EVERYONE from preschoolers to adults, beginners to competitors, and skaters with physical and intellectual challenges learn how to skate. All skaters construct a strong foundation to build success and thrive in life on and off the ice for years to come. Whether skaters want to achieve Olympic fame or simply enjoy the recreational benefits of skating, this is the place where it all begins!
The mission of the Greater Pensacola Figure Skating Club is to provide a fun, safe, supportive, and encouraging environment that values hard work and dedication, while proudly supporting our local community. 
New Members & Transferring Members
Apply For Membership
Existing Members & Returning Guests
Access My Account
Olympian Scott Hamilton Delivers Very Special Sentiments to GPFSC President & Treasurer
After exceeding 250 skaters & feeling we had our best season ever & it couldn't get any greater, SCOTT HAMILTON APPEARED ON THE JUMBOTRON!  This was THE PERFECT WAY to finish out our trailblazing season!
GPFSC coaches and members of our Club surprised President Missy Frisco and Treasurer Sharon Gaubert with a cameo appearance by Olympic Gold Medalist Scott Hamilton at the 26th Annual Spring Ice Show. Expressing an amazing amount of gratitude for these two ladies who are devoted to the success and growth of ice sports in the Gulf Coast area, Scott said it best: "It's remarkable to see the love and passion for the sport that really is only in skating clubs!"
INTRODUCTORY MEMBERSHIP
$50
A one-time discounted Greater Pensacola FSC Membership for Learn to Skate USA students.
VOLUNTEER HOURS : NO HOURS
For Existing Greater Pensacola FSC Learn to Skate USA skaters wishing to renew Membership.
VOLUNTEER HOURS : 5 Hours Per Family
ADDITIONAL SKATER MEMBERSHIP
$60
For Existing Greater Pensacola FSC Learn to Skate USA skaters with additional family in the same household.
VOLUNTEER HOURS : 5 Hours Per Family
TOT SKATING PARENT MEMBERSHIP
$25
Only for parents/guardians who will be on the ice accompanying their Tot skater enrolled in a group class.
VOLUNTEER HOURS : NO HOURS